Get Unstuck, Switch To SysCloud
Unhappy with your current cloud backup application for Google Workspace, Microsoft 365, Salesforce, HubSpot, QuickBooks, or Slack? Get SysCloud for free for the remaining duration of your contract with the current vendor.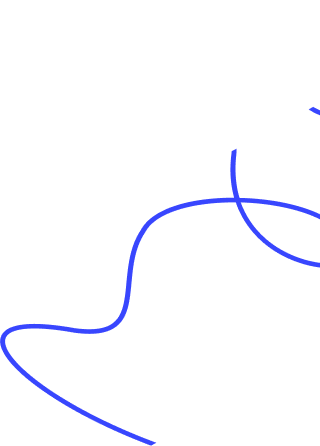 How does it work?
Share your contact details
Submit the copy of your current cloud backup service contract.
Get a price quote from SysCloud
Our sales team will submit a detailed price quotation for your review.
Start free with SysCloud
Install the SysCloud application and start your backup for free.
Backup with SysCloud
Use SysCloud to backup your data. No payment is due till the end of your contract with the previous vendor.
Why should you switch to SysCloud?
SysCloud's extensive feature set backed by a relentless focus on solving customer problems makes it a compelling cloud backup solution.
Customer focused
SysCloud team members are serious about ensuring customer success. Expect rapid responses to support requests and a willingness to listen and learn from feedback.
Truly unlimited backup
No fineprints and no fair usage policy. Get truly unlimited backup storage when you sign up with SysCloud.
Simple and easy to use
Intuitive user interface that takes out the complexity of managing large volumes of backup. Get helpful tips to accomplish tasks and access to our extensive knowledge base.
Intelligent backup
SysCloud identifies and flags ransomware and compliance issues in the data being backed up - and helps you to maintain a clean backup copy.
Reliable backup and restore
SysCloud automatically resolves incomplete backup and restore tasks, and manages API limits with its intelligent API error management algorithm.
Advanced recovery options
With SysCloud's advanced restore capabilities, admins can recover data from any of the point in time backup snapshots with sharing permissions and folder structure intact.
Frequently asked questions
If you're hesitating, do not worry, we are here to explain everything you might want to know. Let us help!
How do we migrate our current backup archives to SysCloud?
It is not possible to migrate your current archives from the current service provider to SysCloud. SysCloud will backup all the data available in your Google Workspace or Microsoft 365 subscription depending on the apps or the users you want to backup. Please download or export your backup archives available with your current service provider for any future needs.
What is the maximum duration for which SysCloud will be available for free?
You can use SysCloud at no cost for the remaining duration of the contract with your current service provider or 6 months, whichever is earlier.
Are there any terms and conditions associated with the switch to SysCloud?
A minimum of 100 user licenses to be purchased. 
Customers switching to SysCloud can subscribe to our professional or enterprise plans on a yearly basis only. Monthly subscription option is not available.  
SysCloud will evaluate all requests to switch from current service providers and  reserves the right to accept or decline the request.  
Are there any feature restrictions when using SysCloud before the first payment is due?
No. You can choose to either subscribe to the professional or enterprise plan when you switch to SysCloud. All features associated with the plan of your choice will be available without any restrictions.
Can we continue to retain the data in the same location where our current backup provider is archiving it?
SysCloud backup archives can be stored in one of the following locations - US, Canada, UK and Australia.
Can we terminate the contract with SysCloud before the first payment is made?
Yes, you will have 30-days to evaluate our product with an option to terminate the contract with no penalties.   
30-days after signing the contract with SysCloud, contract termination will attract a prorated yearly subscription fee calculated on the basis of the maximum number of users added to the SysCloud backup schedule at any point in time before the termination notice is sent.  
For example, if you choose to terminate the contract 60 days after switching to SysCloud, assuming the maximum total number of users is 100, your prorated early termination cost will be US$ 317.  
Will SysCloud match the price offered by our current vendor?
Yes, we will be happy to match the price offered by your current vendor. 
Do we have the flexibility to add new users before the first payment is due?
Yes, you will have the option to add additional users to your subscription plan. Your yearly subscription fee will be adjusted accordingly. 
Our customers love what we do
SysCloud has provided us the peace of mind to support our students and teachers for an uninterrupted learning experience on Google Classroom. Since we are using SysCloud to backup other Google Workspace apps, it is easier for our IT admins to manage Google Classroom backup with just a few clicks instead of learning a new product.
Bhargav Vyas
Monroe-Woodbury Central School District
SysCloud makes it extremely easy to back up our Google Workspace and Microsoft 365 apps. The interface is easy to understand and gives us all the options to configure the backup the way we want.
SysCloud saves time and keeps our school productive. Locating and restoring lost files and emails is always a breeze. Our staff thinks we are heroes - thanks to SysCloud.
Russ Adams
Vermilion Parish School District
7 Million +
Users protected from data loss
23 Billion +
Emails backed up on our servers
33 Billion +
Files backed up Switch to SysCloud now
Try SysCloud out with a FREE trial and discover how much faster, easier, and more flexible backups could be - for everyone in your organization.